Home - About - Patterns - Books - Blog - Mrs. Mouse House - about that sheep...


Seed Stitch Baby Hat
(Test knit by Patty Bowers & Marcia A Venohr. Thank you!)


This soft, stretchy hat with decorative brim will keep baby's head warm.
Reversible Patterned fold-down brim allows it to be used for years to come.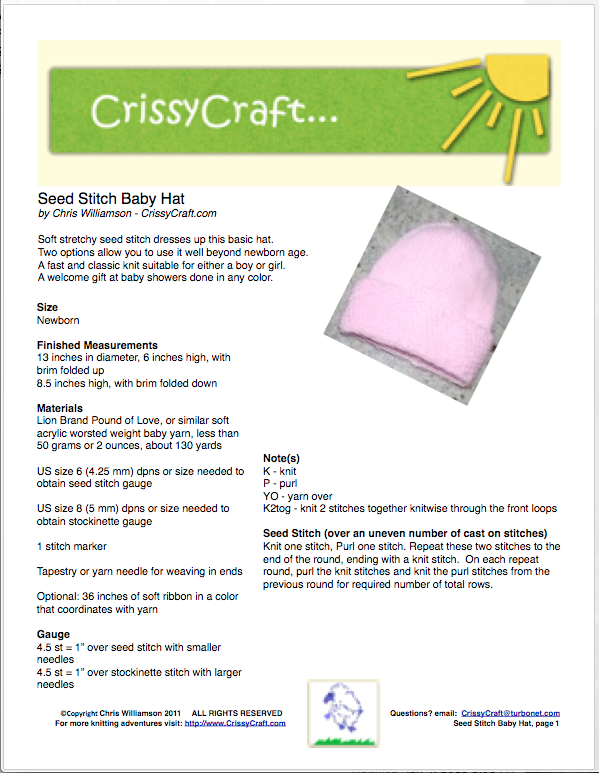 ---
Material on this site is protected by copyright. All rights reserved.