Home - About - Patterns - Books - Blog - Mrs. Mouse House - about that sheep...
| | |
| --- | --- |
| Jody's Blessing Booties | This pattern came about by two good intentions colliding. My sister's birthday was coming up. I wanted to give her a hug but lived too far away. And I was in the middle of a move so my charity crafting was suffering. Since it was the memory of my sister and grandma knitting together that made me want to pick up sticks and string it seemed perfect to combine those two desires into one blessing for both. I posted this pattern on my website for my charity crafting friends to use while I moved, and gave the link and my memories of Grandma to my sister as a "Thank you!" for being the blessing she's always been to me. I hope it's also a blessing to you. Enjoy! |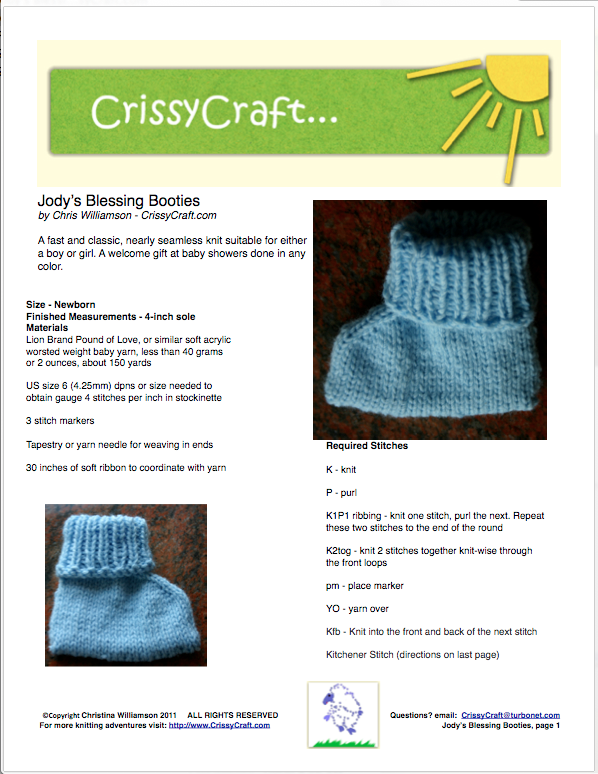 ---
Material on this site is protected by copyright. All rights reserved.